Summer School Description
The second international summer school on Artificial Intelligence and Games will be held in New York (NY), USA, from May 27 to 31, 2019.
The summer school is dedicated to the uses of artificial intelligence (AI) techniques in and for games. After introductory lectures that explain the background and key techniques in AI and games, the school will introduce participants the uses of AI for playing games, for generating content for games, and for modeling players.
This school is suitable for industrial game developers, designers, programmers and practitioners, but also for graduate students in games, artificial intelligence, design, human-computer interaction, and computational intelligence.
The main lecturers are Georgios N. Yannakakis and Julian Togelius, co-authors of the AI and Games textbook (http://www.gameaibook.org), the first comprehensive textbook on the use of AI in games. During the first phase of the school theoretical lectures will be complemented by guest lectures on special topics in game AI and by hands-on workshops given by world-leading practitioners. For the second phase of the school, we plan a game AI jam on the taught material.
Previous Summer Schools
1st International Summer School on AI and Games, 2018, Chania, GreeceRead About the 2018 School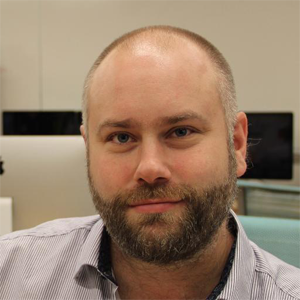 Julian Togelius
Julian Togelius (julian.togelius.com) is an Associate Professor at the Department of Computer Science and Engineering at the New York University Tandon School of Engineering. Previously, he was an Associate Professor at the Center for Computer Games Research, IT University of Copenhagen and among the founders of the procedural content generation research field. Togelius has introduced core procedural generation paradigms and frameworks for game content such as the Experience-driven Procedural Content Generation (EDPCG) framework and the Search-based Procedural Content Generation (SBPCG) paradigm which define two of the leading research trends within procedural content generation. EDPCG couples player experience modelling and procedural content generation so that game content is generated in a personalised manner for affecting the experience of the player and SBPCG offers a taxonomy for the generation of game content through search. He co-edited the first book on Procedural Content Generation in Games. Togelius' research has appeared in respected international media such as New Scientist, and Le Monde. He is the Editor-in-Chief of the IEEE Transactions on Games (launch in January 2018) and the co-author of the Artificial Intelligence and Games textbook.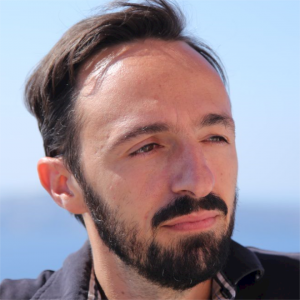 Georgios N. Yannakakis
Georgios N. Yannakakis (yannakakis.net) is a Professor and Director of the Institute of Digital Games, University of Malta. He is a leading expert of the game artificial intelligence research field with core theoretical contributions in machine learning, evolutionary computation, affective computing and player modelling, computational creativity and procedural content generation. He has published more than 220 papers and his work has been cited broadly. He has attracted funding from several EU and national research agencies and received multiple awards for published work in top-tier journals and conferences. His work has been featured in New Scientist, Science Magazine, The Guardian, Le Monde and other venues. He is regularly invited to give keynote talks in the most recognised conferences in his areas of research activity and has organised a few of the most respected conferences in the areas of game AI and game research. He has been an Associate Editor of the IEEE Transactions on Computational Intelligence and AI in Games and the IEEE Transactions on Affective Computing journals; he is currently an Associate editor of the IEEE Transactions in Games. He is the co-author of the Artificial Intelligence and Games Textbook.
Introduction to the Summer School and Game AI
This session is dedicated to introducing the format of the summer school and explaining how artificial intelligence techniques can be used in and for games. After an introductory part that will focus on the history, background and key techniques used in AI and games, we will outline how to best use AI algorithms to play games, to generate content for games and to model players.
Search-Based and Constructive Procedural Content Generation
...
Machine Learning-Based, Mixed-Initiative and Experience-Driven Procedural Content Generation
Once we have obtained reliable models of players the next obvious question is how we can possibly design appropriate games for them. Games that have both the necessary aesthetic elements and functional properties for their designers and players. Methods derived from procedural content generation can be coupled with player models to yield entirely novel and personalised content for each player or designer. With such technology we can debug the experience attributed to each content type we design in an autonomous or a designer-assisted way.
Player Modelling
How can we possibly detect behavioral patters, experiences elicited and decision made by players in a reliable manner? In this talk we will be taking you through the full cycle of the game affective loop with a focus on game experience elicitation, experience annotation and machine learning for the creation of models of players. The player modeling technology we will introduce is directly applicable for modeling both behavioral (player analytics) and experience aspects of play.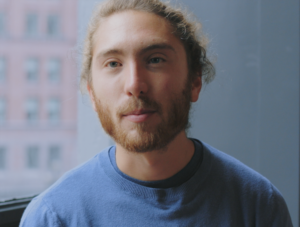 Arthur Juliani
Senior Machine Learning Engineer at Unity Technologies.
Arthur Juliani is a Machine Learning Engineer at Unity Technologies, and the lead developer of Unity ML-Agents. A researcher at the intersection of Cognitive Neuroscience and Deep Learning, Arthur is currently working toward a PhD at the University of Oregon. An active blogger on topics such as Deep Learning, Reinforcement Learning, and Cognitive Science, his Medium blog has reached over 100,000 readers. Arthur is also a contributor to well-known machine learning publications such as O'Reilly, and Hanbit Media.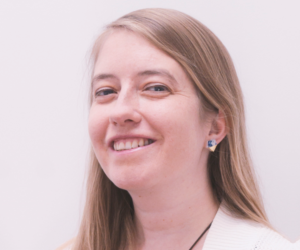 Tanya X. Short
Captain and co-founder of Kitfox Games.
Tanya X. Short is the Captain of Kitfox Games, a small indie team in Montreal, Canada responsible for such worlds as Boyfriend Dungeon, The Shrouded Isle, and Moon Hunters. She was a co-editor of the Procedural Generation in Game Design textbook (2017, CRC Press) and the upcoming Procedural Storytelling in Game Design. In her spare time, she also acts as Co-Founder of Pixelles, a non-profit helping women create more games and change games culture.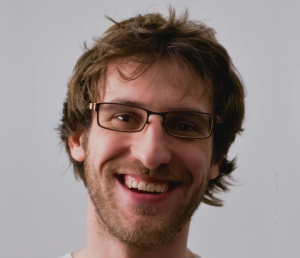 Gabriel Synnaeve
Research scientist at Facebook AI Research.
Gabriel Synnaeve is a research scientist on the Facebook AI Research (FAIR) team, which he joined as a postdoctoral researcher in 2015. Prior to Facebook, he was a postdoctoral fellow in Emmanuel Dupoux's team at École Normale Supérieure in Paris, working on reverse-engineering the acquisition of language in babies. He received his PhD in Bayesian modeling applied to real-time strategy games AI from University of Grenoble in 2012. Even before that (2009), he worked on inductive logic programming applied to systems biology at the national institute of informatics in Tokyo. He works on speech recognition with the wav2letter team, and he now leads StarCraft AI research and supports the team behind TorchCraftAI.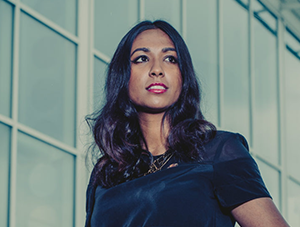 Mitu Khandaker
Founder of Remixed Realities and Assistant Arts Professor at New York University.
Mitu Khandaker is a game designer, scholar, and entrepreneur. She holds a PhD on the aesthetics of interactivity in videogames, completed at the University of Portsmouth in 2015. Prior to that, she was a 2008 Kauffman Global Scholar and received a Masters in Computer Engineering from the University of Portsmouth. A rising star in the games industry, she won the Breakthrough Brit BAFTA in 2013 and the Creative English Trailblazer Award in 2014.
Mitu has been invited to speak at several major conferences and industry events, such as the Game Developers' Conference, TEDxEastEnd, GamesWest, NineWorlds Conference, and the Royal Academy of Engineering in London. She was a keynote speaker at the 2014 BAFTA Cymru Awards and gave one of the keynotes for the 2015 Global Game Jam. Since 2013, Mitu has served as the STEM/Video Games Ambassador in the UK, where she promotes STEM subjects and game development at schools with a particular interest in advocacy for gender equality in games.
Luke Dicken
Director of Central and Strategic Analytics at Zynga Inc and Chair of the IGDA Foundation.
Dr Luke Dicken is Zynga Inc's Director of Central and Strategic Analytics and is also Chair of the IGDA Foundation, a charity for game developers, by game developers. He holds degrees in computer science, artificial intelligence and bioinformatics as well as a PhD in AI specifically for games. Luke has been passionate about AI since playing Creatures as a teenager. He was named as one of Develop magazine's "30 Under 30" for 2013, but hasn't yet found a subtle way to work that into a bio.
More guest lecturers will be announced soon...
Game AI Jam Facilitator and Guest Lecturer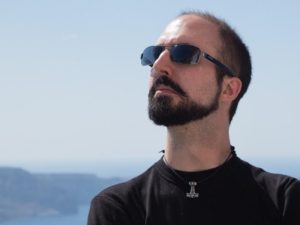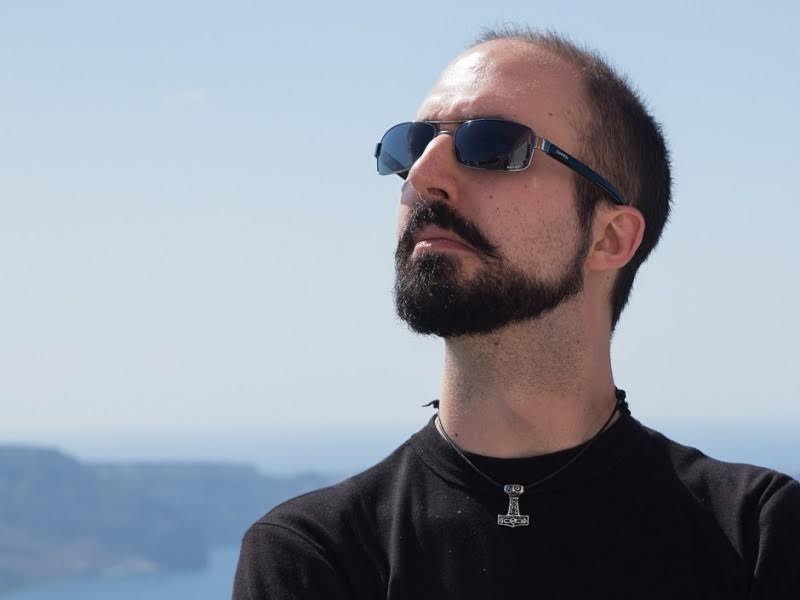 Antonios Liapis
Lecturer at the Institute of Digital Games, University of Malta.
Antonios Liapis is a Lecturer at the Institute of Digital Games, University of Malta, where he bridges the gap between game technology and game design in courses focusing on human-computer creativity, digital prototyping and game development. His research focuses on Artificial Intelligence as an autonomous creator or as a facilitator of human creativity. His work includes computationally intelligent tools for game design, as well as computational creators that blend semantics, visuals, sound, plot and level structure to create horror games, adventure games and more. He has also co-organized numerous game jams, and has participated in even more!
Game AI Jam
During the last two afternoons of the Summer School, we will participate in a game AI jam, facilitated by Antonios Liapis. During the jam students will work in teams, focusing on creating a game environment for applying or testing the algorithms discussed during the remainder of the school. Alternatively, teams can also create a tool rather than a full game, such as a generator for game content (levels, graphics, audio...). The two-day jam will conclude with a "demo hour" where all students and lecturers can see and play with the different projects, and talk to each other about best practices and lessons learned.
Webmaster, Online and Local Organizer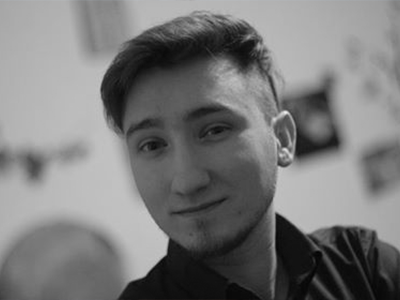 David Melhart
PhD Student and Research Support Officer at the Institute of Digital Games, University of Malta.
David Melhart is a PhD Student and Research Support Officer at the Institute of Digital Games, University of Malta. Under the supervision of Georgios Yannakakis and Antonios Liapis, he focuses his research on the application of affective computing in games user research and AI-assisted videogame design. He is responsible for the design and maintenance of paper media, and web and social media presence of the Summer School.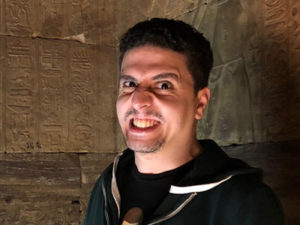 Ahmed Khalifa
PhD student at New York University.
Ahmed Khalifa is a PhD student at New York University. His work focuses on procedural content generation in games and automated game playing and testing. He also works as a game developer and designer in his free time creating more than 30 games on different platforms
Michael Cerny Green
PhD student at New York University.
Michael Cerny Green is a PhD candidate studying AI and Games under Dr. Julian Togelius at New York University's Tandon School of Engineering. He holds a BS degree (2016) in Computer Science and Business and a BA degree (2016) in Classical Civilizations from Lehigh University. His research spans the areas of procedural content generative AI, player modeling, deep reinforcement learning, and optimization. Michael is also an artificial intelligence researcher and engineer at Origen.AI focused in optimization, predictive modeling, and deep reinforcement learning.
Summer School Program
We are announcing the summer school program soon. Don't miss the update! Subscribe to our mailing list!
To get a better idea about our summer school program in general, be sure to check out last year's schedule!
Expectations on Participants
While the First Summer School on Artificial Intelligence and Games is open to participants at varying levels of expertise and seniority, you will get more out of your participation in the summer school if you come equipped with some conceptual and technical knowledge. In particular, the following topics are worth touching up on, or reading up on if you do not already know them:
Tree search algorithms: informed and uninformed search (depth-first, breadth-first, A*); game tree search (Minimax); Monte Carlo Tree Search.
Machine learning: basic concepts (supervised, unsupervised, reinforcement learning); neural networks; decision trees.
If you are unsure about your level of understanding of artificial intelligence and machine learning, try reading Chapter 2 ("AI Methods") of the Artificial Intelligence and Games book, which covers these topics. You will find pointers there to material that can help you refresh your knowledge of particular topics.
Programming: it greatly helps to be able to program in some language. Which particular language is of lesser importance. Wherever possible, examples will be given in pseudocode so as to facilitate understanding across language barriers. However, some examples may be given in e.g. Python, Java or C#. The various tutorials and hands-on workshops are expected to use different frameworks and languages. We will add the list of specific language requirements per tutorial the closer we approach the school.
Game engines: knowledge of a game engine such as Unity will be useful during the concluding game AI jam.
Bringing your own laptop is similarly beneficial for participating in the practical sessions. We will not be able to provide a laptop for you during the summer school.
Apart from this, we only need you to come equipped with an open mind and a willingness to learn.
We want the First Summer School on Artificial Intelligence and Games to be joyful as well as useful occasion for all of us. Remember that participants come from many different countries, backgrounds, and experience, and treat everyone with respect and kindness. Please talk to the organisers if we can do something to improve your experience.
Software Guidelines for Participants
The various hands-on tutorials require different software installed on your laptops. To make the most of the tutorials please have the following software installed and prepared. More details will be announced before the summer school.
Registration
Register here
Registration opens soon! Only limited seats are available.
Early Registration (before February 28)
Student / Indie Developer
$ 450
University / Research Faculty
$ 600
Industry Professional
$ 850
Registration (before March 31)
Student / Indie Developer
$ 500
University / Research Faculty
$ 675
Industry Professional
$ 950
Late Registration (after April 1)
Student / Indie Developer
$ 600
University / Research Faculty
$ 775
Industry Professional
$ 1050
Stay in contact for future updates!
Subscribe to our Mailing list

Unity Scholarships
for PhD Students and/or Indie Developers
There are 6 free passes available to PhD students and/or indie developers to attend the 2nd International Summer School on Artificial Intelligence and Games!
In partnership with Unity, we offer this opportunity to PhD students and/or indie developers based on an outstanding CV and a short, one-paragraph letter of motivation emphasizing the role of this summer school to the development of your current or future game AI projects or research. Selected candidates will have their registration fee waived.
The applications should be submitted to gro.koobiaemag@loohcs with the subject line: "Unity Scholarship".
The deadline for applications is March 31. Scholarship recipients will be selected by us together with representatives from Unity.
Venue
The summer school will be held at the MAGNET at 2 MetroTech Center, 8th Floor, Brooklyn, NY 11201.
"MAGNET (the Media and Games Network) is a shared space for faculty and students from across NYU who are exploring experiences at the intersection of culture and technology. It houses several programs that offer undergraduate, graduate, and post-graduate students the chance to pursue degrees and research in game design, social science, digital media design, computer science and game engineering."
/from the MAGNET's website/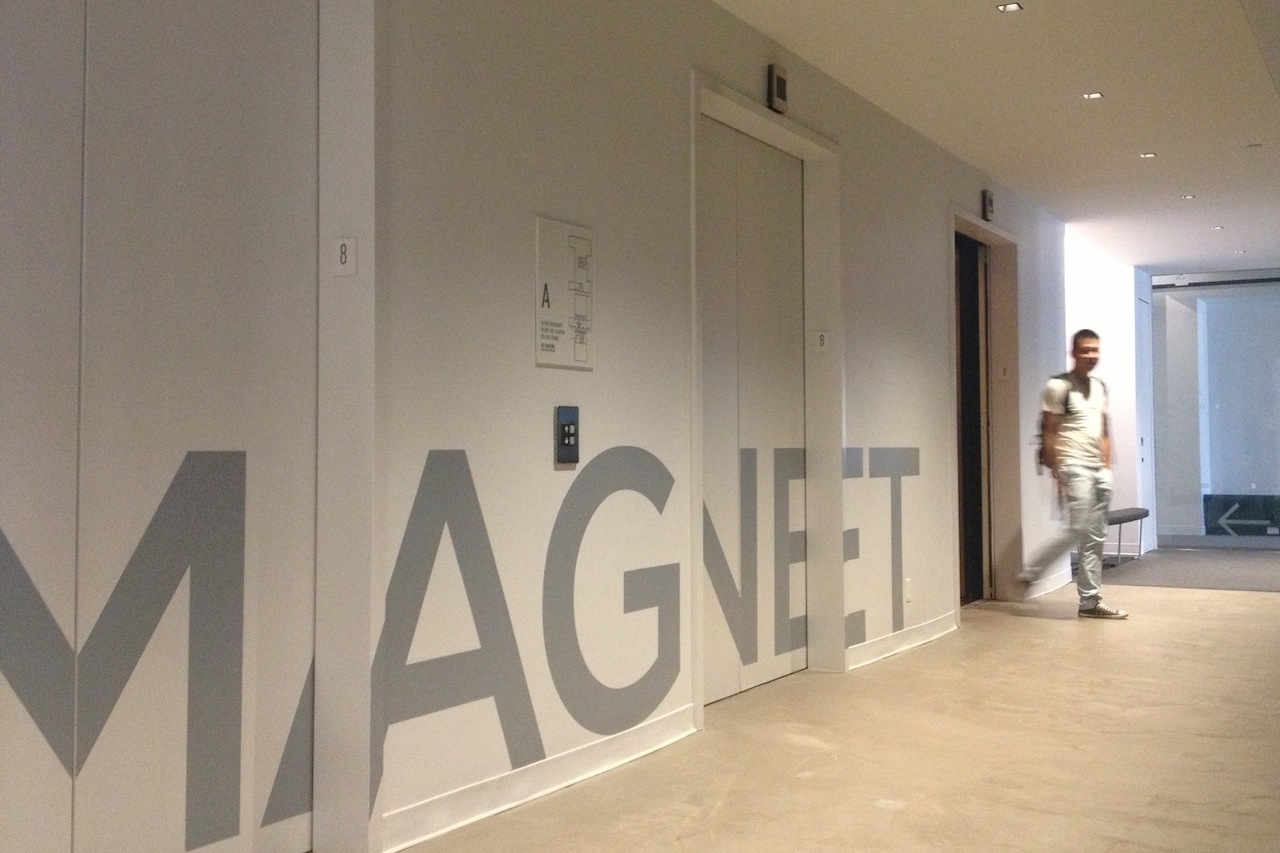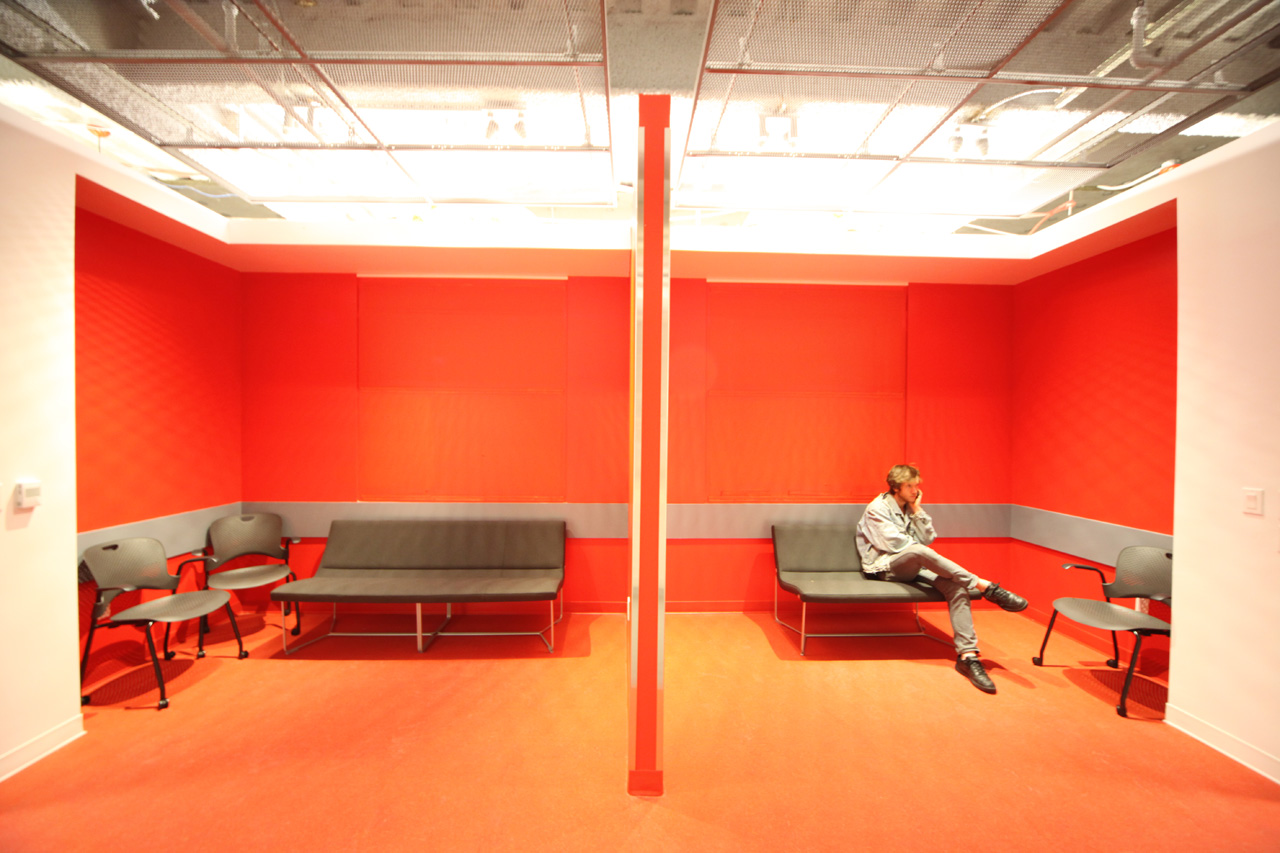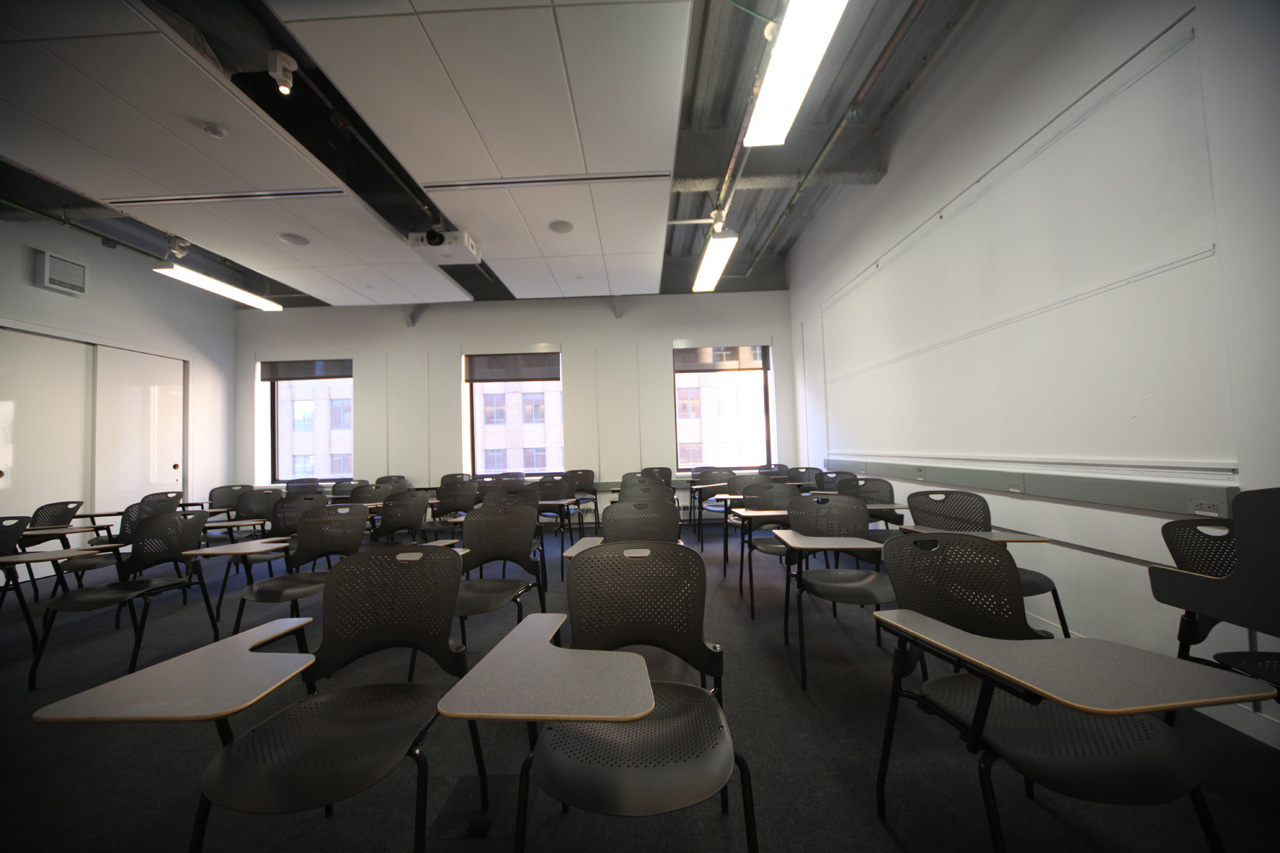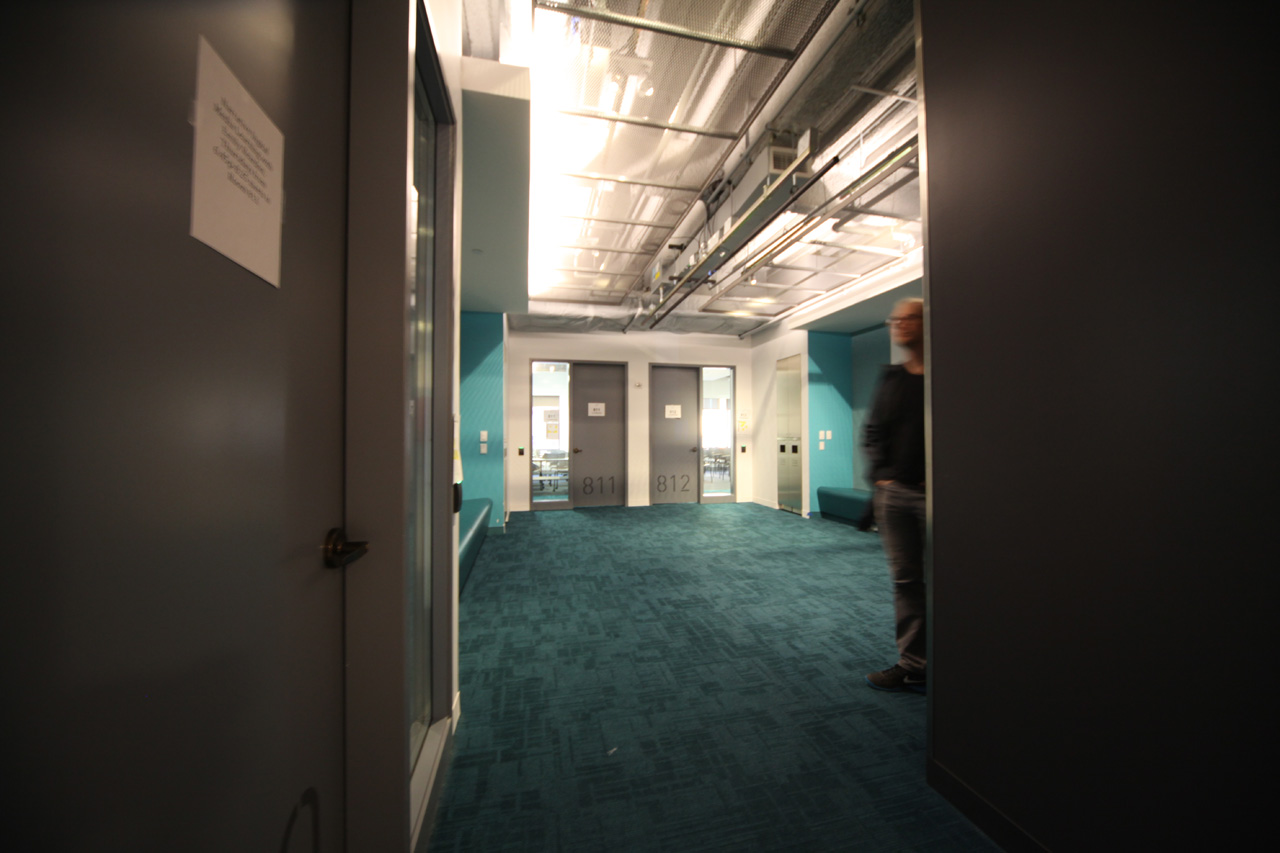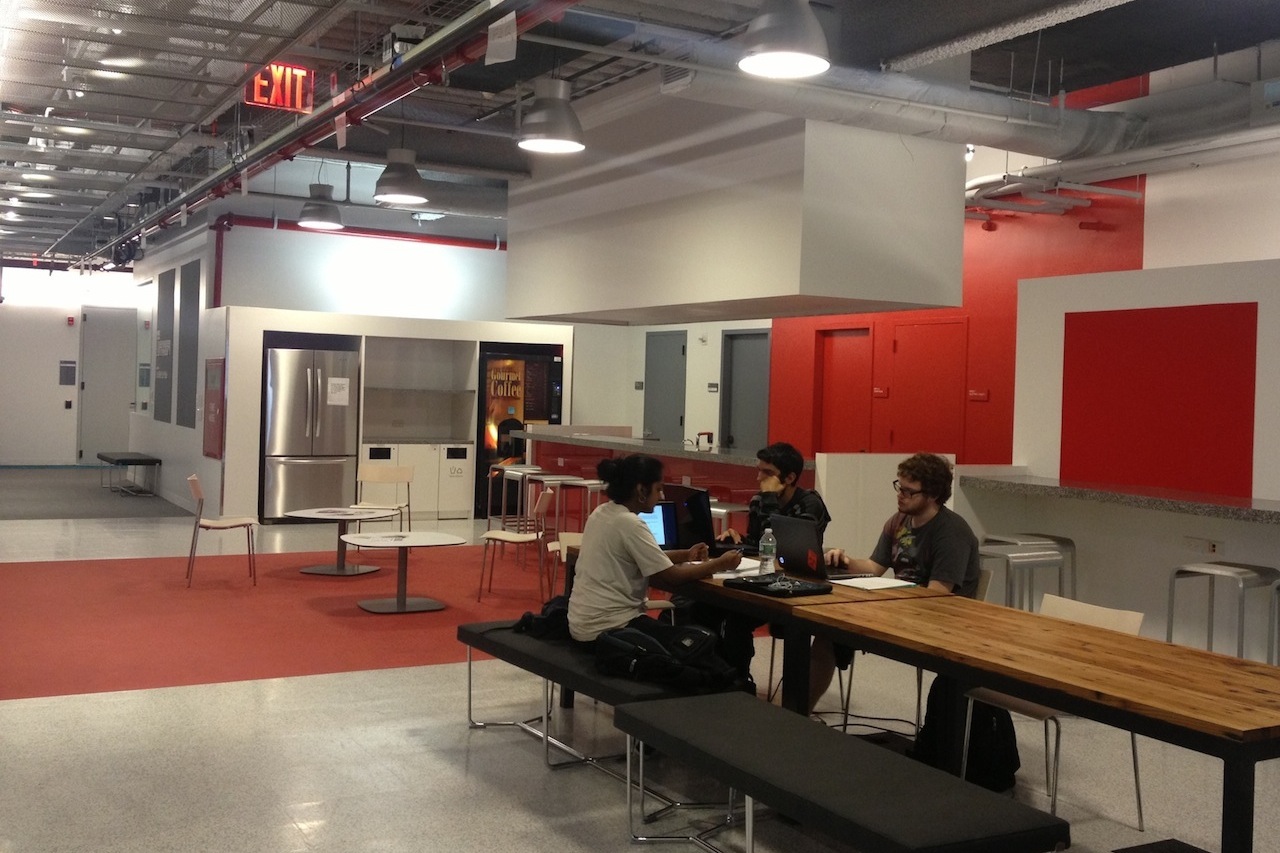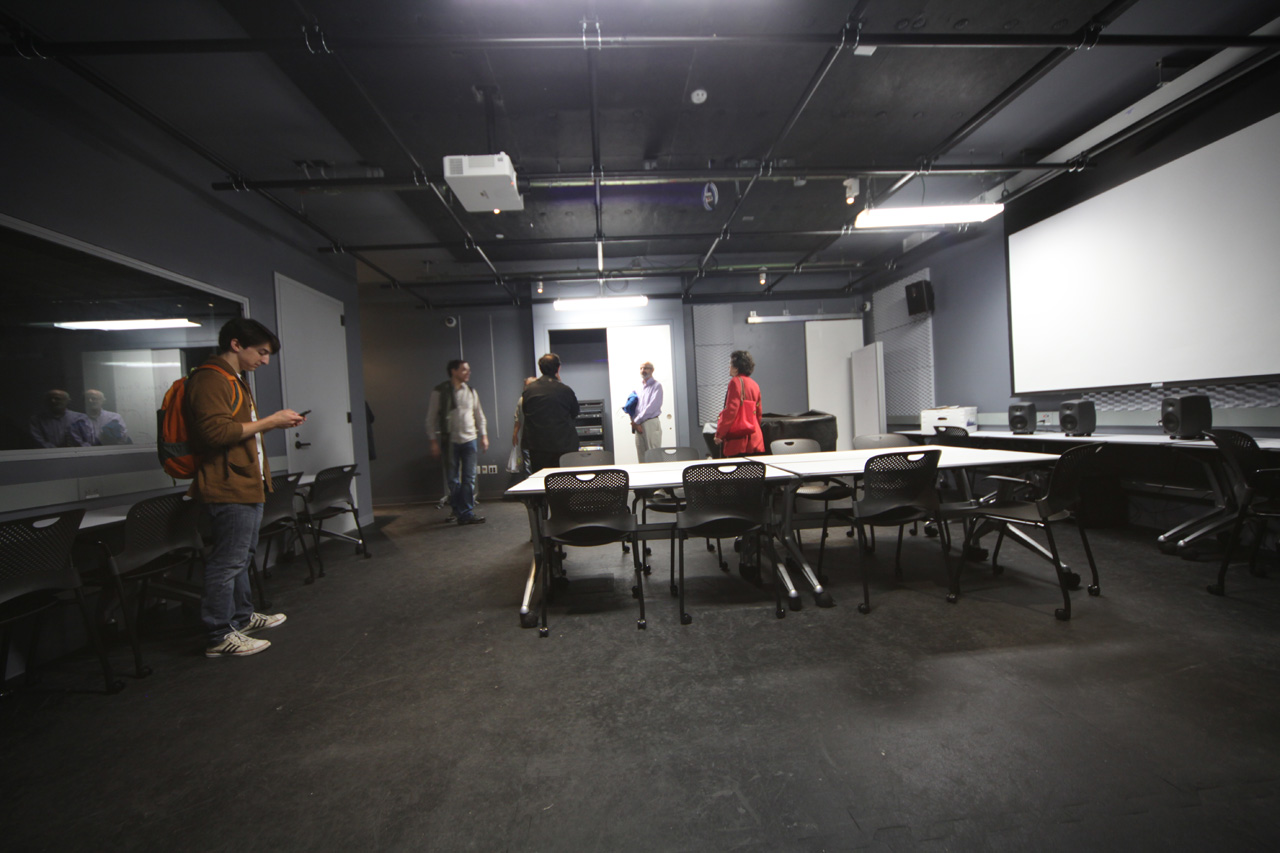 Available accommodations between May 26 and May 31 near the venue area:
* The listed prices are just estimates. We have no relations to the listed hotels and accommodations and cannot guarantee the displayed prices.
To make sure that you have an easy access to the venue, when searching for accommodation, look for something near any of the following train lines:
(from more reliable to less reliable)