Summer School Description
The third International Summer School on Artificial Intelligence and Games will be held in Copenhagen, Denmark, from June 22 to 26, 2020. The school is organized by modl.ai in partnership with Unity, DeepMind, and Creative Assembly (more partners will be announced soon).
The summer school is dedicated to the uses of artificial intelligence (AI) techniques in and for games. After introductory lectures that explain the background and key techniques in AI and games, the school will introduce participants the uses of AI for playing games, for generating content for games, and for modeling players.
This school is suitable for industrial game developers, designers, programmers and practitioners, but also for graduate students in games, artificial intelligence, design, human-computer interaction, and computational intelligence.
The main lecturers are Georgios N. Yannakakis and Julian Togelius, co-authors of the AI and Games textbook (http://www.gameaibook.org), the first comprehensive textbook on the use of AI in games. During the first phase of the school theoretical lectures will be complemented by guest lectures on special topics in game AI and by hands-on workshops given by world-leading practitioners. For the second phase of the school, we plan a game AI jam on the taught material.
The 3rd International Summer School on AI and Games is organised by modl.ai.
Modl.ai creates unique AI solutions that empower game developers around the world by automating game development and enhancing player engagement by embedding AI technology in key development stages.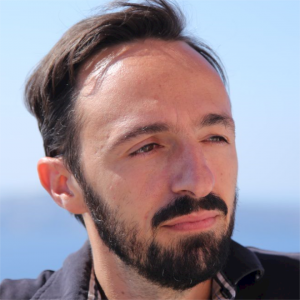 Georgios N. Yannakakis
Georgios N. Yannakakis (yannakakis.net) is a Co-Founder and Research Director (Malta) of modl.ai, and Professor and Director of the Institute of Digital Games, University of Malta. He is a leading expert of the game artificial intelligence research field with core theoretical contributions in machine learning, evolutionary computation, affective computing and player modelling, computational creativity and procedural content generation. He has published more than 220 papers and his work has been cited broadly. He has attracted funding from several EU and national research agencies and received multiple awards for published work in top-tier journals and conferences. His work has been featured in New Scientist, Science Magazine, The Guardian, Le Monde and other venues. He is regularly invited to give keynote talks in the most recognised conferences in his areas of research activity and has organised a few of the most respected conferences in the areas of game AI and game research. He has been an Associate Editor of the IEEE Transactions on Computational Intelligence and AI in Games and the IEEE Transactions on Affective Computing journals; he is currently an Associate Editor of the IEEE Transactions in Games. He is the co-author of the Artificial Intelligence and Games Textbook.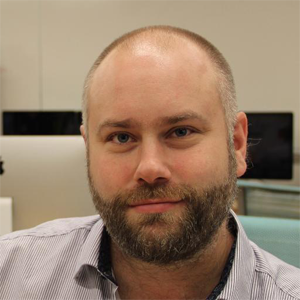 Julian Togelius
Julian Togelius (julian.togelius.com) is a Co-Founder and Research Director (New York) of modl.ai, and an Associate Professor at the Department of Computer Science and Engineering at the New York University Tandon School of Engineering. Previously, he was an Associate Professor at the Center for Computer Games Research, IT University of Copenhagen and among the founders of the procedural content generation research field. Togelius has introduced core procedural generation paradigms and frameworks for game content such as the Experience-driven Procedural Content Generation (EDPCG) framework and the Search-based Procedural Content Generation (SBPCG) paradigm which define two of the leading research trends within procedural content generation. EDPCG couples player experience modelling and procedural content generation so that game content is generated in a personalised manner for affecting the experience of the player and SBPCG offers a taxonomy for the generation of game content through search. He co-edited the first book on Procedural Content Generation in Games. Togelius' research has appeared in respected international media such as New Scientist, and Le Monde. He is the Editor-in-Chief of the IEEE Transactions on Games (launch in January 2018) and the co-author of the Artificial Intelligence and Games textbook.
Introduction to the Summer School and Game AI
This session is dedicated to introducing the format of the summer school and explaining how artificial intelligence techniques can be used in and for games. After an introductory part that will focus on the history, background and key techniques used in AI and games, we will outline how to best use AI algorithms to play games, to generate content for games and to model players.
Search-Based and Constructive Procedural Content Generation
...
Machine Learning-Based, Mixed-Initiative and Experience-Driven Procedural Content Generation
Once we have obtained reliable models of players the next obvious question is how we can possibly design appropriate games for them. Games that have both the necessary aesthetic elements and functional properties for their designers and players. Methods derived from procedural content generation can be coupled with player models to yield entirely novel and personalised content for each player or designer. With such technology we can debug the experience attributed to each content type we design in an autonomous or a designer-assisted way.
Player Modelling
How can we possibly detect behavioral patters, experiences elicited and decision made by players in a reliable manner? In this talk we will be taking you through the full cycle of the game affective loop with a focus on game experience elicitation, experience annotation and machine learning for the creation of models of players. The player modeling technology we will introduce is directly applicable for modeling both behavioral (player analytics) and experience aspects of play.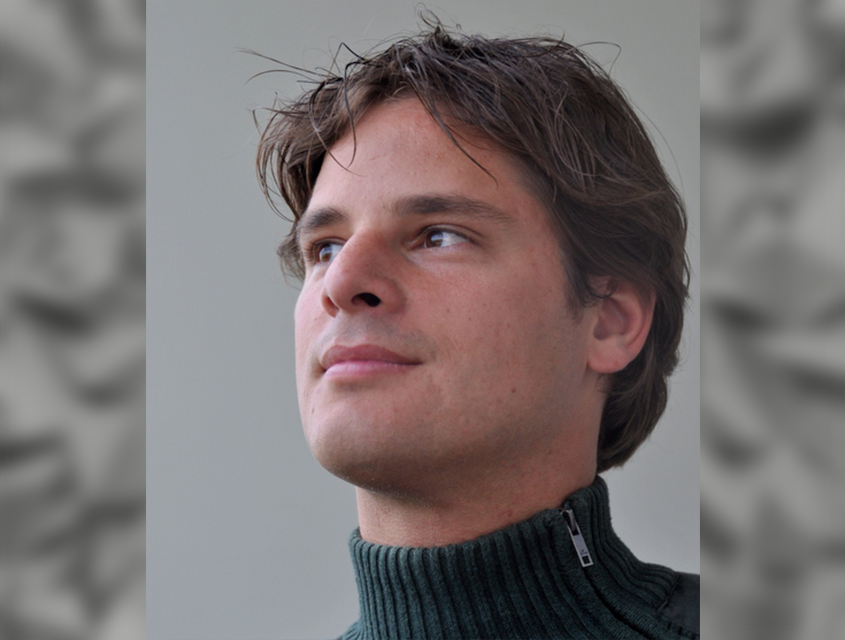 Tom Schaul
Senior Research Scientist at Google DeepMind.
Tom Schaul is a Senior Research Scientist at Google DeepMind. His research includes on modular and hierarchical reinforcement learning, stochastic and black-box optimization with minimal hyperparameter tuning, and deep and recurrent neural networks with a special focus on games.
Tom holds a PhD from TU Munich (2011), which he completed under the supervision of Jürgen Schmidhuber at the Swiss AI Lab IDSIA. From 2011 to 2013 he was a postdoc at the Courant Institute of NYU, in the lab of Yann LeCun. He joined Google DeepMind first in 2013 as a senior researcher and later as a senior research scientist.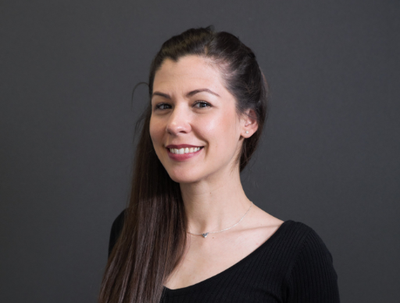 Duygu Cakmak
Senior Programmer at Creative Assembly.
Duygu Cakmak is a Senior Programmer at Creative Assembly on the Total War campaign AI team. With a diverse background ranging from game AI development to software engineering, she joined Creative Assembly in 2015 first as an AI programmer, then later as a senior programmer. Duygu won the 2019 MCV Women In Games Awards for the Technical Impact of the Year.
AI Decision Making in Turn-Based Strategy Games
Turn-based strategy games present a very complex environment: a big map, a large number of entities, resources, and several gameplay systems. Players need to have an understanding of what each one of these systems do. They need to be able to make appropriate decisions based on many criteria such as what they want to achieve in the long term or how strong they are compared to their enemies. Similar to the player, every AI agent needs to make decisions on each of these systems. The decisions that the AI makes are highly dependent on the current state of the world, requiring a deep and careful analysis of its entities with limited memory and time budgets. In this lecture, we will talk about the challenges of developing AI for turn-based strategy games and how we designed and implemented our AI systems in the Total War series. The topics will include how we analyze the world, how we use Monte Carlo Tree Search in the resource allocation and army coordination systems, and how we developed a data-driven utility-based AI for the diplomacy system.
Sahar Asadi
AI Research Lead at King.
Sahar is a research lead at King where she drives AI research for the game. Sahar has obtained her Ph.D. on mobile robot olfaction from  Applied Autonomous Sensor System, Orebro University. Throughout her 8 year-long industry journey, she got to apply research to real problems in many different domains: user experience at Spotify, distributed deep learning at Clusterone, information retrieval and NLP at Meltwater, and product recognition at OculusAI.
AI for Playtesting in Games
Offering high-quality content and good user experience is essential in game development. Playtesting is a process to test game content. We apply AI to playtest games at King. The focus of this session will be on building AI solutions for automatic playtesting of content; the challenges, and existing solutions. This session is structured in two parts: in the first part, we discuss playtesting for games and present different AI methods applied for playtesting. As an example, we showcase some of our experience in playtesting at King. In the second part, we will try out a few of the discussed approaches.
More guest lecturers will be announced soon...
Game AI Jam Facilitator and Guest Lecturer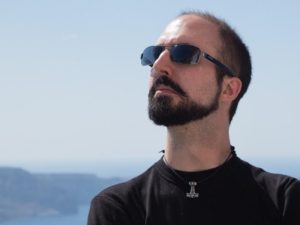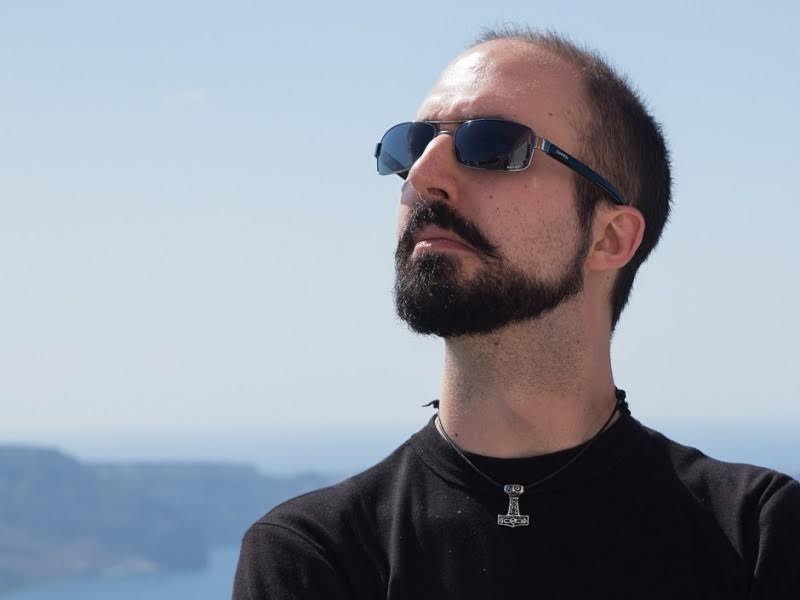 Antonios Liapis
Lecturer at the Institute of Digital Games, University of Malta.
Antonios Liapis is a Lecturer at the Institute of Digital Games, University of Malta, where he bridges the gap between game technology and game design in courses focusing on human-computer creativity, digital prototyping and game development. His research focuses on Artificial Intelligence as an autonomous creator or as a facilitator of human creativity. His work includes computationally intelligent tools for game design, as well as computational creators that blend semantics, visuals, sound, plot and level structure to create horror games, adventure games and more. He has also co-organized numerous game jams, and has participated in even more!
Game AI Jam
During the last two afternoons of the Summer School, we will participate in a game AI jam, facilitated by Antonios Liapis. During the jam students will work in teams, focusing on creating a game environment for applying or testing the algorithms discussed during the remainder of the school. Alternatively, teams can also create a tool rather than a full game, such as a generator for game content (levels, graphics, audio...). The two-day jam will conclude with a "demo hour" where all students and lecturers can see and play with the different projects, and talk to each other about best practices and lessons learned.
Webmaster and Publicity Chair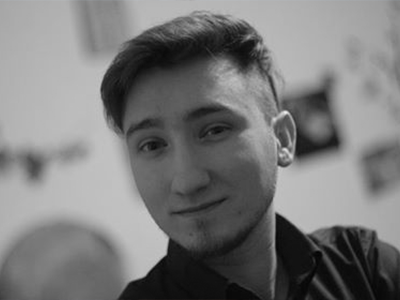 David Melhart
PhD Student and Research Support Officer at the Institute of Digital Games, University of Malta.
David Melhart is a PhD Student and Research Support Officer at the Institute of Digital Games, University of Malta. Under the supervision of Georgios Yannakakis and Antonios Liapis, he focuses his research on the application of affective computing in games user research and AI-assisted videogame design. He is responsible for the design and maintenance of paper media, web and social media presence, and online communication of the Summer School.
Summer School Program
We are announcing the summer school program soon. Don't miss the update! Subscribe to our mailing list!
Monday
08:00-09:00
Registration
09:00-10:30
Introduction - AI that Plays
Georgios N. Yannakakis & Julian Togelius
10:30-11:00
Coffee Break
11:00-12:30
AlphaStar
Tom Schaul
12:30-13:30
Lunch (Included with Registration)
13:30-15:00
AI in Strategy Games
Duygu Cakmak
Research Track
Hands-On Workshop Track
15:00-16:30
Deep RL
Tom Schaul
UnityML

from 20:00
Welcome Reception
Tuesday
09:00-10:30
AI that Designs
Julian Togelius
10:30-11:00
Coffee Break
11:00-12:30
TBA

12:30-13:30
Lunch (Included with Registration)
13:30-15:00
TBA

Research Track
Hands-On Workshop Track
15:00-16:30
Frontiers in PCG
Julian Togelius
TBA

Wednesday
09:00-10:30
AI that Experiences
Georgios Yannakakis
10:30-11:00
Coffee Break
11:00-12:30
TBA

12:30-13:30
Lunch (Included with Registration)
13:30-15:00
TBA

Research Track
Hands-On Workshop Track
15:00-16:30
Frontiers in Player Modeling
Georgios Yannakakis
TBA

Thursday
09:00-10:30
TBA

10:30-11:00
Coffee Break
11:00-12:30
AI for Playtesting in Games
Sahar Asadi
12:30-13:30
Lunch (Included with Registration)
13:30-15:00
TBA

Game AI Jam
15:00-16:30
Introduction to the Game AI Jam
Antonios Liapis
| | |
| --- | --- |
| | Friday |
| 09:00-12:30 | Game AI Jam |
| 12:30-13:30 | Lunch (Included with Registration) |
| 13:30-16:30 | Game AI Jam |
Expectations on Participants
While the Summer School on Artificial Intelligence and Games is open to participants at varying levels of expertise and seniority, you will get more out of your participation in the summer school if you come equipped with some conceptual and technical knowledge. In particular, the following topics are worth touching up on, or reading up on if you do not already know them:
Tree search algorithms: informed and uninformed search (depth-first, breadth-first, A*); game tree search (Minimax); Monte Carlo Tree Search.
Machine learning: basic concepts (supervised, unsupervised, reinforcement learning); neural networks; decision trees.
If you are unsure about your level of understanding of artificial intelligence and machine learning, try reading Chapter 2 ("AI Methods") of the Artificial Intelligence and Games book, which covers these topics. You will find pointers there to material that can help you refresh your knowledge of particular topics.
Programming: it greatly helps to be able to program in some language. Which particular language is of lesser importance. Wherever possible, examples will be given in pseudocode so as to facilitate understanding across language barriers. However, some examples may be given in e.g. Python, Java or C#. The various tutorials and hands-on workshops are expected to use different frameworks and languages. We will add the list of specific language requirements per tutorial the closer we approach the school.
Game engines: knowledge of a game engine such as Unity will be useful during the concluding game AI jam.
Bringing your own laptop is similarly beneficial for participating in the practical sessions. We will not be able to provide a laptop for you during the summer school.
Apart from this, we only need you to come equipped with an open mind and a willingness to learn.
We want the First Summer School on Artificial Intelligence and Games to be joyful as well as useful occasion for all of us. Remember that participants come from many different countries, backgrounds, and experience, and treat everyone with respect and kindness. Please talk to the organisers if we can do something to improve your experience.
Software Guidelines for Participants
The various hands-on tutorials require different software installed on your laptops. To make the most of the tutorials please have the following software installed and prepared.
More details will be announced before the summer school.
Registration
Registration is now open! Only limited seats are available!
The registration includes coffee breaks and lunches for 5 days
and 2 reception dinners (welcome and farewell).
Early Registration (until 1 March)
Student / Indie Developer
€435.00

(25% VAT incl.)

University / Research Faculty
€625.00

(25% VAT incl.)

Industry Professional
€935.00

(25% VAT incl.)
Please be aware if you choose the student, indie developer or university faculty or researcher options,
you will be asked to verify your studentship or employment status before the Summer School dates.
Stay in contact for future updates!
Subscribe to our Mailing list
Facing problems with the registration?
gro.koobiaemag@loohcs
Don't hesitate to contact us!
Venue
The Summer School will be held at The Royal Danish Academy of Fine Arts, Schools of Architecture, Design and Conservation.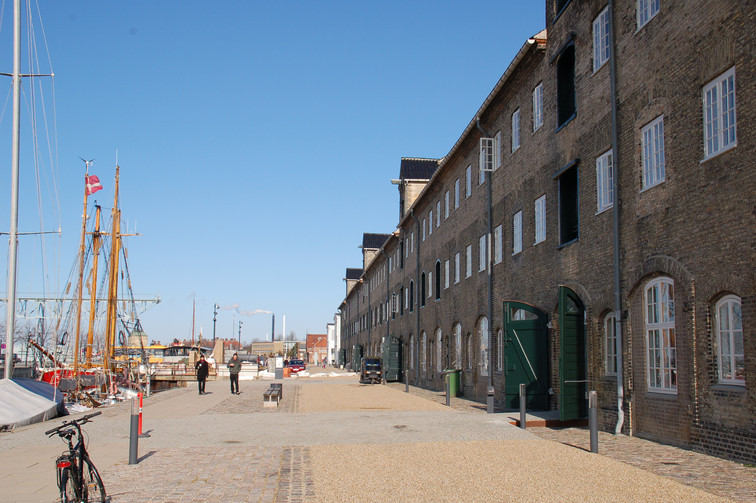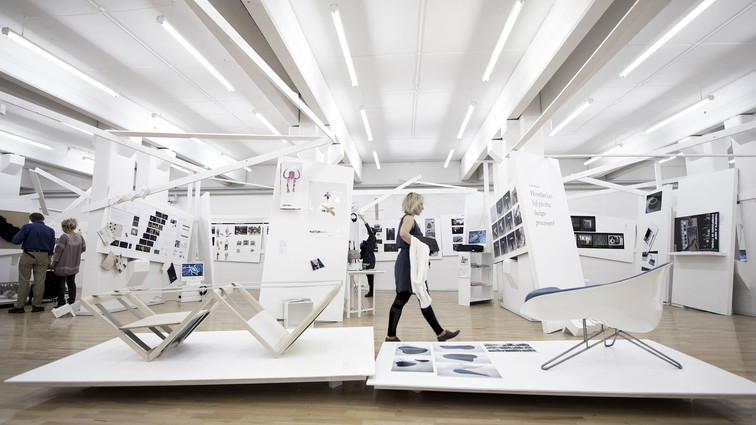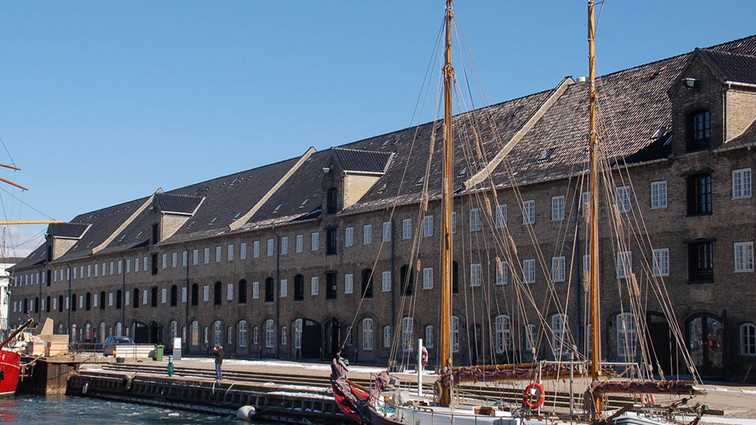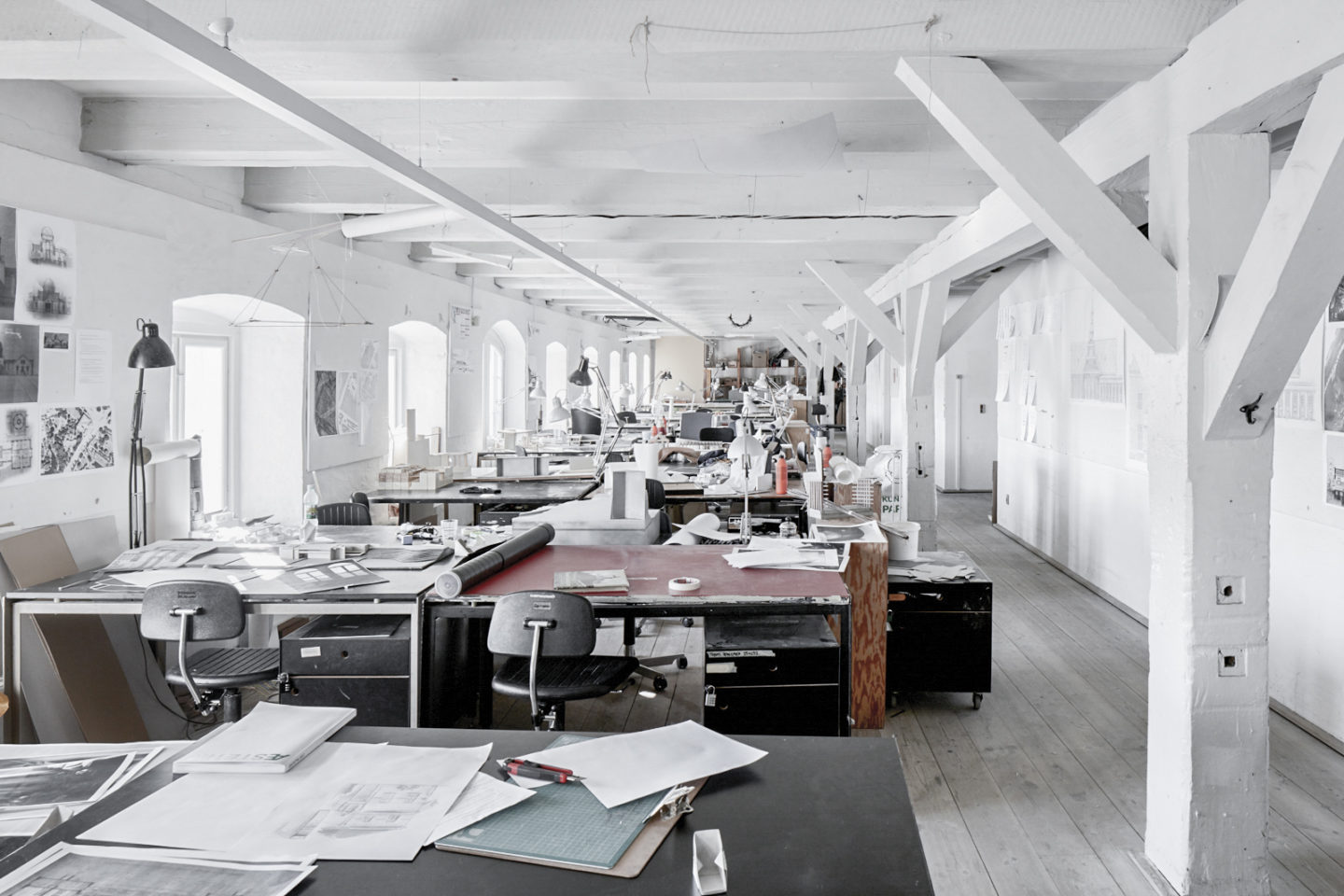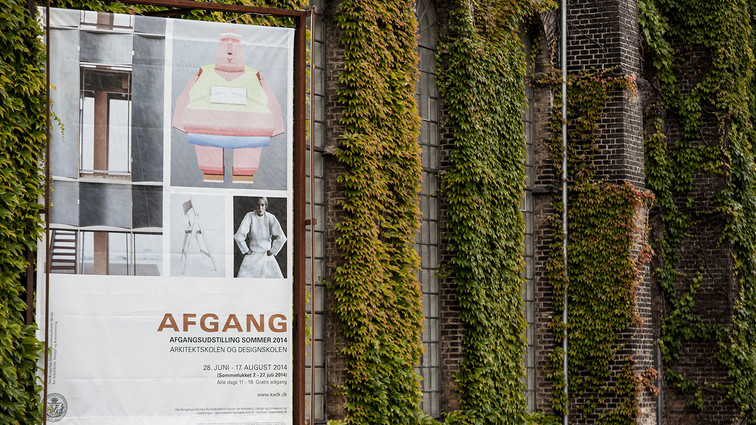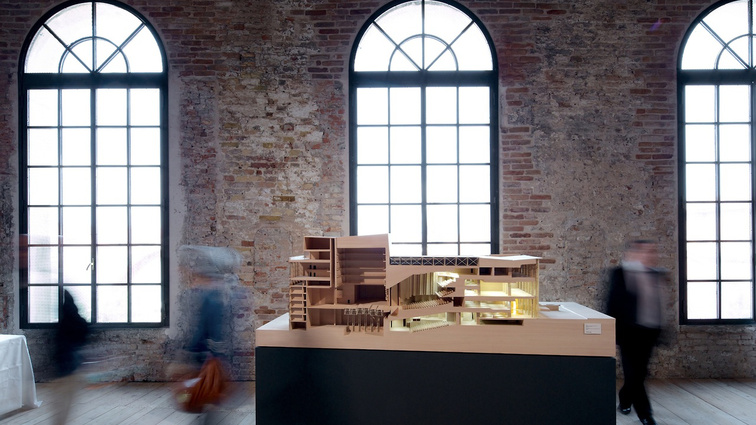 We are working on our travel and accomodation guide... Stay tuned for future updates!